Level-Funded vs Self-Funded Plans – What's the Difference?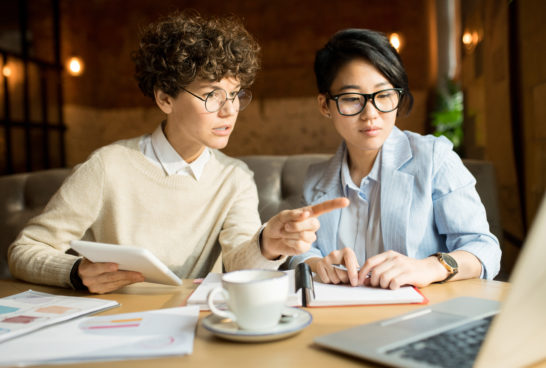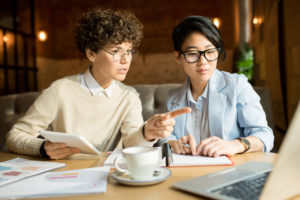 If you're considering offering employees a self-funded health plan, a big decision is whether to choose a level-funded plan or not. Level funding is a type of self insurance — but what's the difference in level-funded vs self-funded plans?
In a nutshell, self-funded plans provide a pay-as-you-go model to offering healthcare. Level funding puts a cap on those costs. This article explores the differences between level-funded and other types of self-funded health plans.
What Is a Level-Funded Health Plan?
A level-funded plan is a type of self insurance that includes a monthly cash flow stabilization. That means you pay for the health insurance you use (like all self-insurance plans). But with level-funding, you have a cap on costs. It's also known as "level funding" or a "partially self-funded" plan.
As an employer with a level-funded plan, you'll pay a fixed monthly amount for each employee's benefits. If claims end up being low, you'll get money back — often in rebate form at the end of the year. If claims are high and go over your level (or cap), then your carrier's stop-loss insurance kicks in to cover costs.
As a result, employers on level-funded plans can rest assured that they'll avoid unexpected high fees.
How Do Level-Funded Plans Compare to Other Self-Insurance Plans?
A level-funded plan is a type of self insurance. Here's the difference between level funding and traditional self insurance plans.
Self Insurance 101
Self insurance is a health plan that is sponsored by an employer rather than an insurance company, so the employer pays directly for the healthcare that's used by employees. 
With many self-insurance plans, you pay for what you use — without a cap. You may pay less than expected if employees don't use their healthcare. Or, you may see large fees if employees have more health claims than expected. 
As a result, employers can find it hard to plan around their healthcare costs. They also risk big claims throwing off healthcare budgets. For example, an unusually large claim in the first month of a plan year could eat up an annual healthcare budget right off the bat.
How Level Funding Is Different
Many self-funded plans don't have a cap on costs; you simply pay for what you use. With level funding, you get the benefits of self-funded plans (pay what you use!) with the predictability of traditional plans' monthly fees (there's a cap on what you pay!).
At most, you'll pay your fixed monthly costs, never more. At best, you'll receive a rebate check if employee health claims are low. As a result, employers can enjoy predictable premium costs and limit their risk. Those predictable costs make level funding an especially attractive option for businesses that want to offer great healthcare without the risk of sky-high costs. 
Level-funded plans have been increasingly used by small- and medium-sized businesses. Because of the ACA's introduction of tax credits for companies with 2-49 employees offering healthcare, level funding has entered the spotlight as many small businesses offer healthcare for the first time.
Should You Offer a Level-Funded Plan?
When considering level-funded vs self-funded plans of the traditional variety, ask yourself if taking on the cost of your own healthcare claims with the predictability of the leveled pricing model would work for your business. 
If your healthcare claims are regularly below average, then a level-funded plan may be a good option. You may save money on your healthcare costs — without risking unexpectedly high fees if a month's claims are high. 
If your healthcare costs are regularly higher than average, you may want to look beyond the "pay as you go" self-funded model in its entirety. Yes, a level-funded plan provides a cap on costs. But if you're hitting that cap regularly, you may find more cost savings from a fully funded plan that gives you a standardized fixed cost that's based on the average costs of many companies in your group rather than just those of your company.
Determining whether level-funded plans are the right call for your business depends on how your company compares to the average in terms of healthcare claims.
Learn if level-funding is right for you
SMBs average 20% savings
Originally published Jul 1, 2020 09:48:12 PM